Malolo Lailai Island (Mamanuca) Vacations Packages

Map of Point of interest
WHY MALOLO LAILAI ISLAND?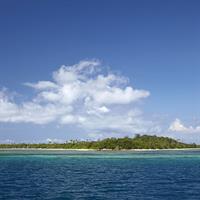 Little Malolo or Malolo Lailai is one of Fiji`s mesmerizing islands surrounded by the bluest of blue seas teeming with abundant marine life and endless activities. The stunning tropical island is home to a few luxury resorts boasting top amenities and spectacular scenic surroundings perfect for a relaxing vacation. Enjoy the island-style atmosphere and soak in the sunshine, soothing waters and a number of great activities.

Best Malolo Lailai Island (Mamanuca) Vacation Packages:
Need booking assistance?
We're glad to help:
Call Us 24 hours a day
7 days a week!
1-800-430-0484