Belgium, Netherlands and Luxembourg - historical architecture, market squares with medieval town halls, thousands of castles, some of the world`s finest medieval, Renaissance and Baroque art plus excellent cuisine and outstanding beer!

Austria, Czech Republic, Germany and Hungary. These countries have shared similar culture and history throughout the ages and have so much to offer!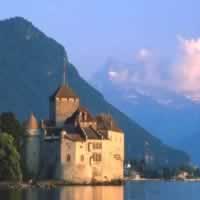 Very heart of the land mass of Europe, including Austria, France, Germany, Italy and Switzerland, a delightful area to combine by train. Beautiful scenery, Alps, lakes, charming villages and so much more!