San Remo Vacation Packages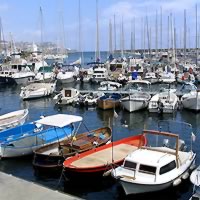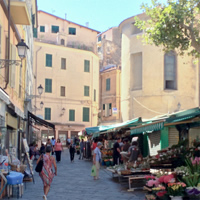 Located just 30 miles from the French Border, San Remo offers a wonderful slice of old-fashioned Riviera grandeur. High-rise free with luxury villas lined with palm trees, long expansive beaches with cabana filled beach clubs and a large walk along the Mediterranean. Beyond the manicured lawns and belle époque hotels, an old town with a maze of twisting lanes that cascade down the Ligurian hillside is hidden. Curling around the base is a 15 mile bike and walking path that tracks the coast as far as Imperia, following the course of a former railway line and passing through the town`s two character-filled harbors. The nightlife is excellent, with its glittering Casino Municipal. La Pigna, the Pinecone, is the oldest part of the city. La Pigna`s tiny street and covered alleyways wind up the hill to the gardens and sanctuary at the top. Some of the historic buildings, churches, and squares have been restored and there are signs posted telling about them on the tourist itinerary. The Mercato dei Fiori, Italy`s most important wholesale flower market, is held here. More than 20,000 tons of carnations, roses, mimosa flowers, and innumerable other cut flowers are dispatched from here each year.
Best San Remo Vacation Packages:
San Remo
Map of Point of Interest
See All Regions in Italy
›
More to Explore
These packages are perennial favorites. They save us valuable research time and give us a sense of what travelers like us enjoyed in the past.

Unbelievable landscapes, amazing hill towns, charming seaside Villages, gorgeous lakes and spectacular mountains!