Viana do Castelo Vacation Packages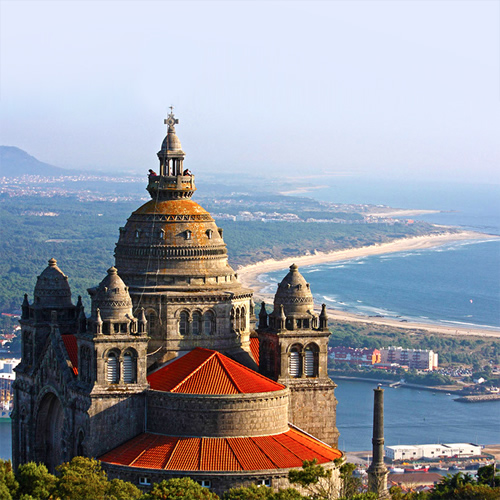 Viana do Castelo is considered one of the most important cities in the north of Portugal, and for good reason. Sitting on the Atlantic Coast and on the mouth of the Lima River, Viana (as it`s called by locals) was long the first line of defense in protecting the coastline and valley around the town, and this tradition can be seen at such points of interest as the Forte de Santiago da Barra and the Forte da Areosa just to the city`s northwest. Even today, the impressive Santuario de Santa Luzia, albeit religious in nature, stands watch over the city below.
The historic city center reached its golden age in the eighteenth and nineteenth centuries, and even today it is still evident in the wide, tree-lined avenues leading to Rococo-era mansions with distinctly Manueline features. The area between the Praca da Republica and the riverside marries history with the modern day, best illustrated by the imposing presence of the Monument to Freedom, built 25 years after the end of the Estado Novo. Few cities can be relaxing and thrilling at the same time, and Viana is one of them.
Best Viana do Castelo Vacation Packages:
Map of Viana do Castelo
Map of Point of Interest
See All Regions of Portugal
›