1-800-430-0484
Call US 24 hours a day, 7 days a week!

Convenient location close to Mountain Pine, Chaa Creek and Cahal Pech Ruins.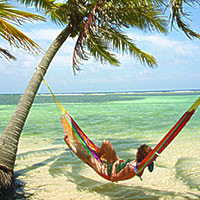 The largest island in Belize and the main travel destination in the country.

Natural sandy beaches, fabulous accommodations and a vast selection of activities.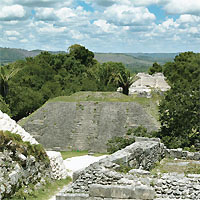 300 square miles of granite and pine, gorges, caves, and waterfalls.
DRIVING IN BELIZE
For the strongly independent traveler or for those in a rather exploring mood, self-drive packages are the ideal trip in Belize. Rent a 4X4 and go wild, making your own schedule and exploring the country one mile at a time. Your car will be well-equipped to handle dirt roads, should you need to get off the beaten asphalt.

FEATURED ITINERARIES:
More details
More details
More details
Find Suggested Itineraries

Feedback from our travelers
The booking was good. I caught that there was not transportation from the hotel in San Ignacio to the first airport flight back in Belize City, so we ...
Traveled on: May 26
Our trip was amazing and stress free in the end
What I would suggest is that you only post what is avialbe and confirmed. I ended up canceling our fi ...
Traveled on: April 26
Ramones Village is absolutely beautiful. Just what we wanted!!! Thanks

Ross D ...
Traveled on: April 19

Need booking assistance?
We're glad to help:
Call Us 24 hours a day
7 days a week!
1-800-430-0484
* Sample prices displayed include international and domestic airline tickets as per itinerary and ALL airline-related taxes and fuel surcharges and are per person, based on double occupancy, and are dynamic in nature. Prices do not include insurance or delivery charges which are optional and customizable by the traveler. The airfare portion of the itinerary price is based on economy class, midweek departure. Prices do not include fees for carry on or checked baggage which can add additional fees per ticket on a roundtrip flight based on carrier charges. It also does not include any entrance fees or visa fees that may be charged at international airports. Some cities may charge local taxes that can only be collected by hotel at destination.
Prices were accurate at the time we posted them. Sample prices were for a specific travel date and specific departure airport, as indicated. Your prices will vary according to departure cities and travel dates. We do not control prices (airlines and hotel reservation systems do). Prices may change dynamically and at times significantly numerous times during any given day.