1-800-430-0484
Call US 24 hours a day, 7 days a week!

Convenient location close to many of Belize's most popular outdoor attractions.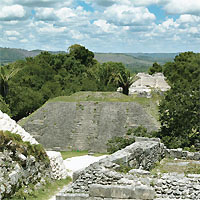 Granite and pine in the middle of Cayo district. Great vistas, gorges, caves, and waterfalls.

The largest town in Southern Belize. Rainforest, waterfalls, rivers and cave systems.

Natural sandy beaches, fabulous accommodations and a vast selection of activities.

Seclusion and adventures in a gorgeous 12 mile ribbon of white sand and crystal blue waters.
CAVE TUBING AND RIVER KAYAKING
Belize's most popular Caves and Falls are found around the Mountain Pine Ridge Forest Reserve, however for a price-wise tours selection, we recommend Cave Tubing and River Kayaking from San Ignacio instead. If you are not planning to stay in either area; adventure tours can also be booked from Placencia Beach, Hopkins Beach or even from San Pedro/Ambergris Caye, although cost of transportation will reflect in your tour price. A more secluded experience to discover Belize's Caves and Falls can be enjoyed from Punta Gorda in the Toledo District/Southern Belize. To select your activities, customize your trip from any of our suggested itineraries and click on 'activities' or 'things to do'.

FEATURED ITINERARIES:
More details
More details
More details
Find Suggested Itineraries

Feedback from our travelers
22 Reviews
We spent the first 6 nights at Sweet Songs Jungle Lodge in Belize. Comfortable, clean room, excellent, skilled and friendly staff. Excellent Belizean ...
Traveled on: February 03
Your service worked just as it should. The only hiccups were the Delta flights, which is entirely outside of your control. We would use your services ...
Traveled on: August 15
Flight changed and that was not a big deal. However our seats got changed, and we had booked early to have better seats on plane. But airline made up ...
Traveled on: July 29

Need booking assistance?
We're glad to help:
Call Us 24 hours a day
7 days a week!
1-800-430-0484
* Sample prices displayed include international and domestic airline tickets as per itinerary and ALL airline-related taxes and fuel surcharges and are per person, based on double occupancy, and are dynamic in nature. Prices do not include insurance or delivery charges which are optional and customizable by the traveler. The airfare portion of the itinerary price is based on economy class, midweek departure. Prices do not include fees for carry on or checked baggage which can add additional fees per ticket on a roundtrip flight based on carrier charges. It also does not include any entrance fees or visa fees that may be charged at international airports. Some cities may charge local taxes that can only be collected by hotel at destination.
Prices were accurate at the time we posted them. Sample prices were for a specific travel date and specific departure airport, as indicated. Your prices will vary according to departure cities and travel dates. We do not control prices (airlines and hotel reservation systems do). Prices may change dynamically and at times significantly numerous times during any given day.
Argentina
:
Argentina Tours
,
Trips to Argentina
|
Belize
:
Belize Tours
,
Trips to Belize
|
Brazil
:
Brazil Tours
,
Trips to Brazil
|
Chile
:
Chile Tours
,
Trips to Chile
|
Colombia
:
Colombia Tours
,
Trips to Colombia
|
Costa Rica
:
Costa Rica Tours
,
Trips to Costa Rica
|
Ecuador and Galapagos
:
Ecuador and Galapagos Tours
,
Trips to Ecuador and Galapagos
|
Guatemala
:
Guatemala Tours
,
Trips to Guatemala
|
Honduras
:
Honduras Tours
,
Trips to Honduras
|
Mexico
:
Mexico Tours
,
Trips to Mexico
|
Panama
:
Panama Tours
,
Trips to Panama
|
Peru
:
Peru Tours
,
Trips to Peru
|
Uruguay
:
Uruguay Tours
,
Trips to Uruguay