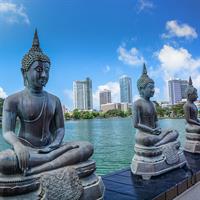 Southeast Asia is a stunning selection of fascinating countries combining idyllic island, serene tropical beaches, luxurious and exotic locations, and spectacular scenery including soaring mountains.
Southeast Asia is brimming with stunning temples, verdant rice paddies, many exciting cities, bustling night markets, stunning beaches, and remote hill tribe villages.
Southeast Asia is home to some of the most exotic honeymoon destinations in the world, perfect for embracing the outdoors, relaxing on the beaches, seeking spiritual connections, seeing spectacular architecture and soaking up the sand, seas, and sunshine.