[tmpagetype=area]
[tmpagetypeinstance=gp3]
[tmrowid=]
[tmadstatus=]
[tmregion=europe]
[tmcountry=]
[tmdestination=wallonia]
Wallonia: Point of Interest Map
Wallonia Vacation Packages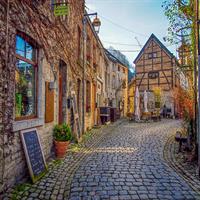 Wallonia, Belgium`s French-speaking southern part, includes many charming rustic villages in the rolling green countryside. More hilly than the country`s North, it has beautiful landscapes, and its cities have a lot of preserved history predating the industrial age. Wallonia is all about beautiful places and medieval castles and is a perfect fit for outdoor and nature enthusiasts.
Experiences and Adventures
CUSTOMER REVIEWS
4.7 out of 5 stars
►
1 Reviews
Map of Wallonia
Map of Point of Interest

.