Colombia is known around the world for its excellent coffee. The South American country is the second largest coffee-exporting nation after Brazil. An important industry sector revolves around this ancient bean and the area in Colombia known as `The Coffee Triangle` is where most of the country's coffee is produced.
Colombia is packed full of islands: it`s the only country in South America that has both Pacific and Caribbean coastlines, and lots of coast means lots of islands and beaches! Colombia is home to some of the most incredible, diverse, palm-fringed paradises in the island world!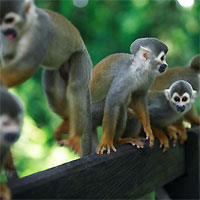 Nestled in the southernmost corner of Colombia between Peru and Brazil, Leticia is a small village home to about 32,000 inhabitants and is a major access point to the famed Amazon River. If you`re looking for adventure, Leticia should be at the top of your list.