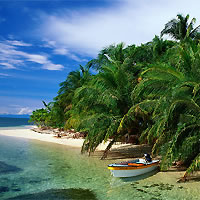 Costa Rica`s privileged location allows access to both Pacific and Caribbean Beaches. Although white sand beaches are practically guaranteed on the Caribbean side; the best accommodations and services are found on the Pacific side.
For the strongly independent traveler or for those in a rather exploring mood, self-drive packages are the ideal trip in Costa Rica. While Costa Rica is not necessarily famous for its paved roads, you don't have to worry about a thing.
Safe and not that far away from the United States, Costa Rica is the number one destination for Americans traveling to Central America. From yoga retreats to active volcanoes, it has become familiar territory. However, it does have its secrets.