Kenmare Vacation Packages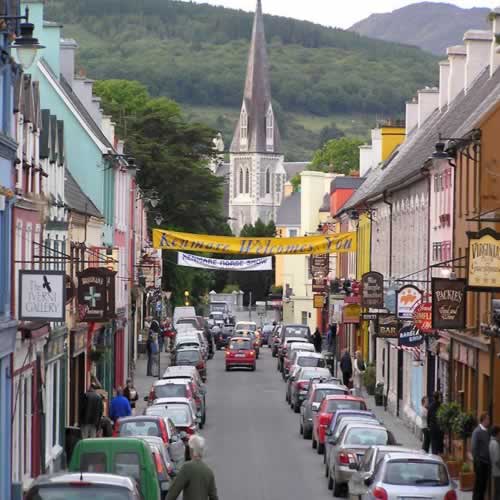 Kenmare is considered one of the principal towns in the Iveragh Peninsula of southwest Ireland, and is a popular home base for travelers wishing to explore the Ring of Kerry which traverses the peninsula. Originally settled during the Bronze Age, Kenmare is home to a 4,000-year-old stone circle which is the largest of its kind in southwestern Ireland. Once you`ve seen the sights of Kenmare, largely situated in and around The Square, you can head west and explore the sights of the Ring of Kerry, including taking a ferry ride to Great Skellig Island and southwestern Ireland`s only UNESCO World Heritage Site, Skellig Michael.
Map of Kenmare
Map of Point of Interest
See All Regions of Ireland
›
More to Explore
We'll be the first to admit it: we love best-sellers. They save us valuable research time and give us a sense of what travelers like us enjoyed in the past.

Ireland is thought to have been inhabited from around 6000BC by people of a mid-Stone Age culture, about 4,000 years later, tribes from Southern Europe arrived and established a high Neolithic culture. Places to see include: Jerpoint Abbey, Hill of Tara, Newgrange, Rock of Cashel and much more!