Lake Bled Vacation Packages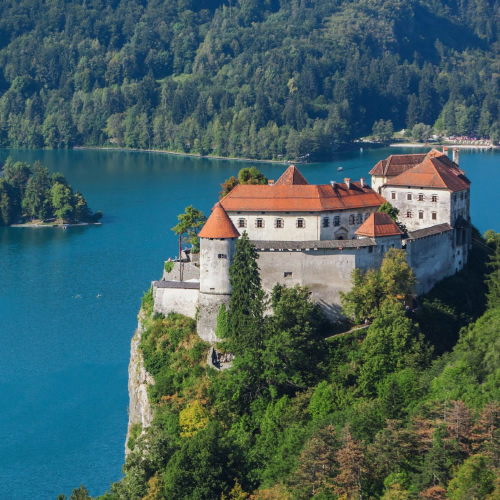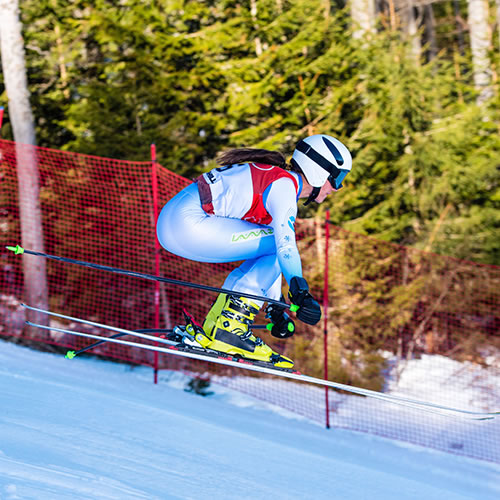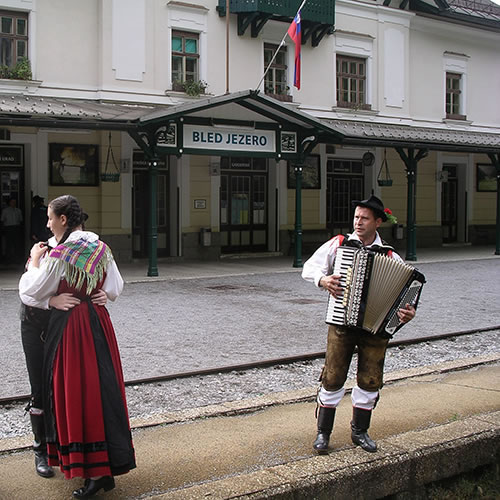 Lake Bled, one of the most picturesque vacation destinations in Slovenia`s Julian Alps, has so much to offer travelers, whether they are visiting during the winter or summer. In the center of the lake is Bled Island, with the beautiful Assumption of Mary Church standing smack in the middle. Laze the day away by walking the mile-long promenade, enjoying a decadent cream cake (a Lake Bled delicacy!), and relaxing on the water in a traditional pletna boat. Nearby Triglav National Park is a great starting point for hiking, fishing, horseback riding, skiing and even more. Don`t simply view beautiful Lake Bled in a photograph; visit this charming town and see it in person!
Best Lake Bled Vacation Packages:
Map of Lake Bled
Map of Point of Interest
More to Explore
Full of diversity, entrenched in history and blessed with spectacular landscapes, Eastern Europe offers something for everyone.

The traditional way to see Europe and a wonderful way for first-timers to experience Eastern Europe.

You will always have London and Paris and we won't take that away from you. After all, if this is your first trip to Europe, there is no better choice than London and Paris. But why not throw in another city, for a change? Hop on a short flight to Amsterdam, Prague, Rome, Barcelona, Madrid, Venice, Berlin, or Dublin. You won't regret it.
SUGGESTED LAKE BLED VACATION PACKAGES:
Zagreb - Ljubljana - Lake Bled by Train

8 nights from $1,230*

Travel between Croatia and Slovenia visiting three unforgettable cities with this customizable package. Begin in Zagreb (a vibrant destination with modern shops and fascinating museums) then, take a train to Ljubljana (Slovenia capital, known for its green spaces). Continue by train to Lake Bled (with the Medieval Bled Castle rising above the lake on the north shore). One last train from Lake Bled will allow you to arrive to Ljubljana to catch the out going flight. This is a flexible vacation package. Select your number of nights in each city, desired hotel and activities.

Included:

Flight into Zagreb and out of Ljubljana
Hotel for 3 nights in Zagreb
Train from Zagreb to Ljubljana
Hotel for 2 nights in Ljubljana
Train from Ljubljana to Lake Bled
Hotel for 2 nights in Lake Bled
Train from Lake Bled to Ljubljana
Hotel for 1 night in Ljubljana

---

---

Split - Zagreb - Ljublijana - Lake Bled by Train

11 nights from $1,610*

Have a once in a life time adventure, passing through Croatia and Slovenia, visiting two of their most treasured cities. Begin in Split (a lovely seaside city full of history and charm), and then take a train to Zagreb (a vibrant destination with modern shops and fascinating museums) next, take a train to Ljubljana (the stunning capital of Slovenia, full of green spaces), and to Lake Bled (surrounded by mountains and forests, with the Medieval Bled Castle rising above the lake on the north shore). One last train from Lake Bled will allow you to arrive to Ljubljana to catch the out going flight. This is a flexible vacation package. Select your number of nights in each city, desired hotel and activities.

Included:

Flight into Split and out of Ljubljana
Hotel for 3 nights in Split
Train from Split to Zagreb
Hotel for 3 nights in Zagreb
Train from Zagreb to Ljubljana
Hotel for 2 nights in Ljubljana
Train from Ljubljana to Lake Bled
Hotel for 2 nights in Lake Bled
Train from Lake Bled to Ljubljana
Hotel for 1 night in Ljubljana

---

---
CUSTOMER REVIEWS
4.7 out of 5 stars
►
4 Reviews
We have no complaints.

John B ...

Traveled on: September 14

Second time in two years we have booked to Europe,both trips were perfect!

Bruce W ...

Traveled on: October 10

Fleet rental car at Zagreb Airport is dreadfully slow, complicated, with plenty of surprise fees. They lost our reservations and it took us three hou ...

Traveled on: August 10

Great service. I use it every year to book our over seas vacation! Website is very convenient and very easy to execute.

Tiffany S ...

Traveled on: August 08