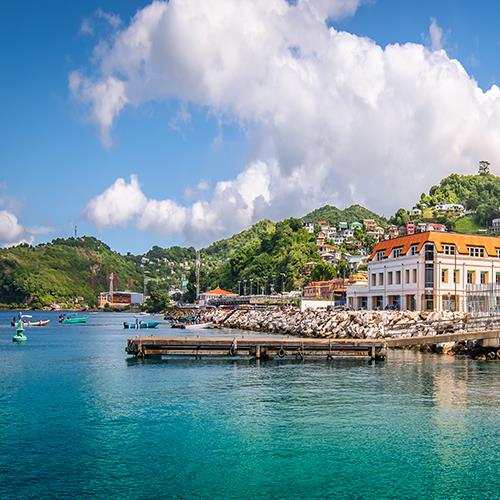 Grenada, near the West Indies and nearer to South America than Florida, is the perfect vacation getaway for travelers with wanderlust who enjoy beautiful views and the island life experience.


The Turks and Caicos are a tropical piece of paradise lying off the southeastern tip of the Bahamas. Discover one of the world`s best kept secrets, boasting spectacular secluded beaches, luxury beachside accommodations, world-class spas, delectable cuisine, and friendly people.


These lesser-known but luxurious twin islands in the southern Caribbean are stunning. St. Kitts and Nevis are for serenity seekers looking for authenticity and picturesque landscapes with a touch of adventure and a dash of history.


St. Vincent and the Grenadines boasts some of the most stunning scenery in the Caribbean. Enjoy lazing along the beaches, exploring coral reefs, and day-tripping to the Grenadines` rural islands and cays.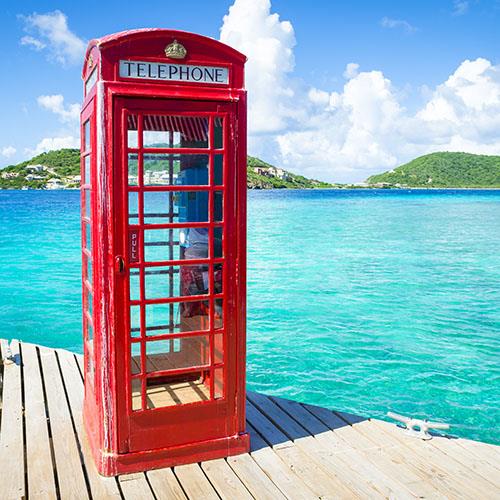 The tranquil island of Tortola boasts long stretches of white sand beaches, secluded palm-shaded coves, lush verdant mountains, full moon parties, and deep history.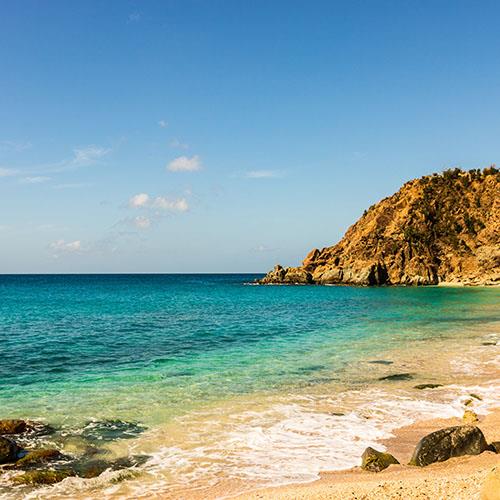 St Barthelemy is a stunning French Caribbean island getaway boasting 14 tropical beaches and miles of idyllic coastline and sparkling warm waters, a tropical utopia and the ultimate relaxation destination with upscale accommodations and amenities.


St. Lucia is a beautiful Caribbean oasis, located in the West Indies in the eastern Caribbean Sea, with some of the best weather and luxurious vegetation in the world. The island is heavily influenced by both the English and the French.


The stunning port town of Ocho Rios is nestled on the north coast of Jamaica. Stretches of spectacular tropical beaches are dotted with world-class resorts, beachfront bars and restaurants offering delicious Jamaican cuisine and tropical cocktails.


The Western Caribbean coastline from Mexico down through Central America to Colombia in northern South America offers some of the most desired honeymoon vacation destinations in the world.


Whether you`re in the islands or on the mainland in Mexico, Central America, or South America, the Caribbean offers some of the best nightlife in the Americas, with bars and nightclubs buzzing all twelve months of the year.