The Turks and Caicos are a tropical piece of paradise lying off the southeastern tip of the Bahamas. Discover one of the world`s best kept secrets, boasting spectacular secluded beaches, luxury beachside accommodations, world-class spas, delectable cuisine, and friendly people.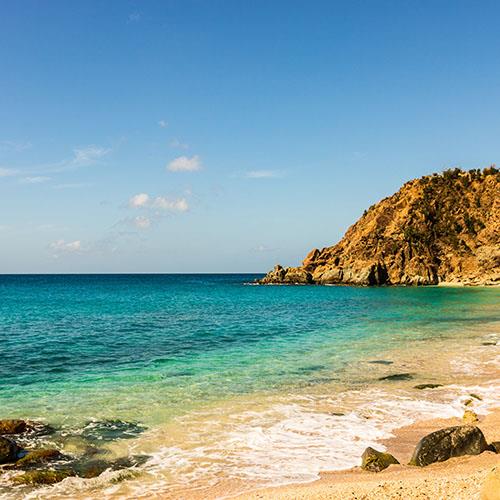 St Barthelemy is a stunning French Caribbean island getaway boasting 14 tropical beaches and miles of idyllic coastline and sparkling warm waters, a tropical utopia and the ultimate relaxation destination with upscale accommodations and amenities.


The tiny dual island nation of St. Maarten and St. Martin is a spectacular vacation destination boasting exotic beaches, stunning turquoise waters, island tours, fantastic shopping, and fascinating history.


Discover the charms of Grand Cayman, a sought-after Caribbean getaway filled with adventure and relaxation. Stay in gorgeous all-inclusive resorts, check out shipwrecks offshore, view the marine life on a glass-bottom boat tour, and taste the local cuisine.


The island of Anguilla is a Caribbean gem. Serenity seekers come here to relax, browse the art galleries and museums, eat the delicious cuisine, swim in the turquoise waters, and snorkel or dive the fish-filled reefs.


Aruba offers visitors gorgeous idyllic beaches and annual warm temperatures that hover around 80 degrees with cooling and calming trade winds. Aruba offers activities such as snorkeling, scuba diving, fishing, kayaking, and horseback riding.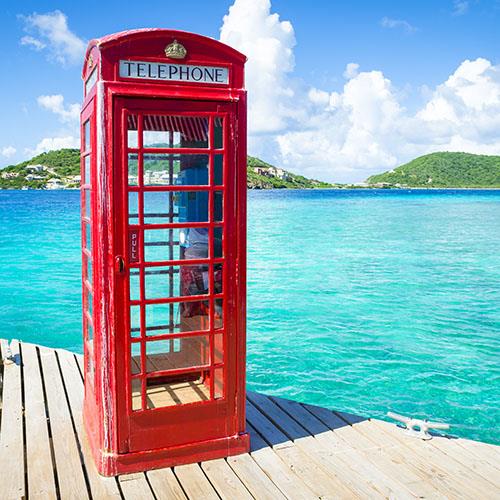 The tranquil island of Tortola boasts long stretches of white sand beaches, secluded palm-shaded coves, lush verdant mountains, full moon parties, and deep history.


St. Vincent and the Grenadines boasts some of the most stunning scenery in the Caribbean. Enjoy lazing along the beaches, exploring coral reefs, and day-tripping to the Grenadines` rural islands and cays.


Whether you`re in the islands or on the mainland in Mexico, Central America, or South America, the Caribbean offers some of the best nightlife in the Americas, with bars and nightclubs buzzing all twelve months of the year.


The Western Caribbean coastline from Mexico down through Central America to Colombia in northern South America offers some of the most desired honeymoon vacation destinations in the world.


The Caribbean Islands that are best suited for a honeymoon vacation are far-flung, from Jamaica east to Grenada. They have some of the most beautiful landscapes in the world as well as very luxurious accommodations.