US Virgin Islands, a territory of the United States since 1917, is where you'll find the exotic islands of St Croix, St John and St Thomas, plus 50 smaller islands, cays and islets that are part of the Caribbean archipelago.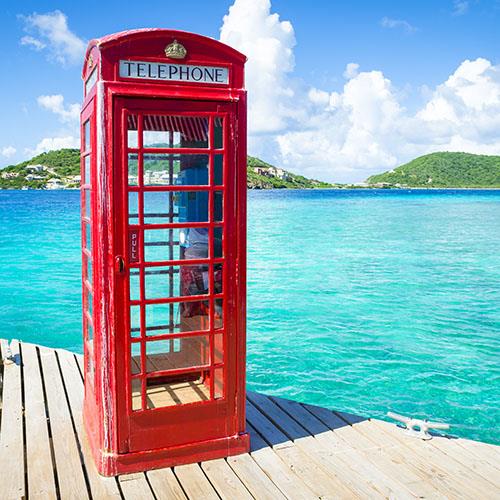 Nestled in the heart of the cerulean-blue Caribbean, the British Virgin Islands will transform your dream vacation into a real-life experience. Expect beautiful sandy beaches, clear blue water, breezy warm nights, amazing seafood dinners and fabulous tropical cocktails.


Anguilla is a Caribbean gem, small in size, but don`t let its size fool you. It is alluring and unassuming with stunning beaches mixed with an authentic island vibe. Serenity seekers come here to relax, browse the art galleries and museums, eat the delicious cuisine, swim in the turquoise waters, and snorkel or dive the fish-filled reefs and wrecks.


The tiny dual island nation of St. Maarten and St. Martin is a spectacular vacation destination boasting exotic beaches, stunning turquoise waters, island tours, fantastic shopping, and fascinating history. The island is home to friendly people, laid back island energy with European and Caribbean flair.


St Barts is a stunning French Caribbean island getaway boasting 14 tropical beaches and miles of idyllic coastline and sparkling warm waters. A tropical utopia and the ultimate relaxation destination with upscale accommodations and amenities.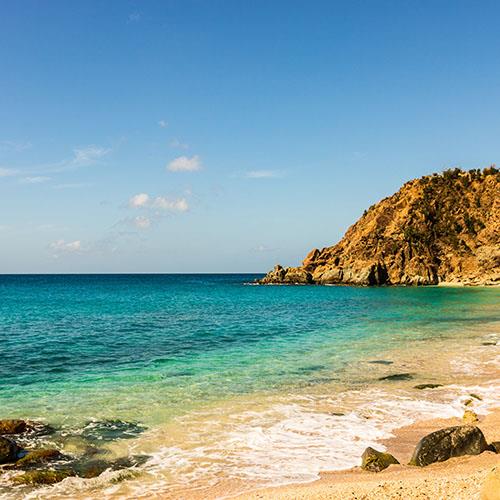 St. Kitts and Nevis are for serenity seekers looking for authenticity and picturesque landscapes with a touch of adventure and a dash of history. St. Kitts is the more dominant, with the widest selection of restaurants, bars and hotels.


Antigua and Barbuda are nicknamed the Land of 365 Beaches, a beach for every day of the year! These sun-drenched islands are the perfect destinations for a tropical getaway. The islands are lined by pristine pink-tinted sand, sparkling shores, and luxury resorts.


Guadeloupe is a French Caribbean island and consists of two islands lying so close to each other, that they are often considered as one land. The archipelago offers an evocative blend of natural beauty and rich Creole and French culture.


The Greater Antilles is a grouping of the larger islands in the Caribbean Sea, including Cuba, Hispaniola, Puerto Rico, Jamaica, and the Cayman Islands. Six island states share the region of the Greater Antilles in total, with Haiti and the Dominican Republic sharing the island of Hispaniola.


Mexico, a country rich with diversity and culture. For travelers looking to relax and sip on margaritas by the beach, visit Cancun. For those in search of a bustling city where you can learn about the history of the country, take a trip to Mexico City. Or maybe you want to cool off in the gem-colored waters of Tulum.


For being such a small country (330,000 people), Belize has it all: caving, snorkeling, kayaking, gambling, and of course, amazing new foods and drinks. One part that made traveling to Belize incredible, is the people. Belizeans are some of the friendliest and happiest people in the world!