Santo Domingo Vacations Packages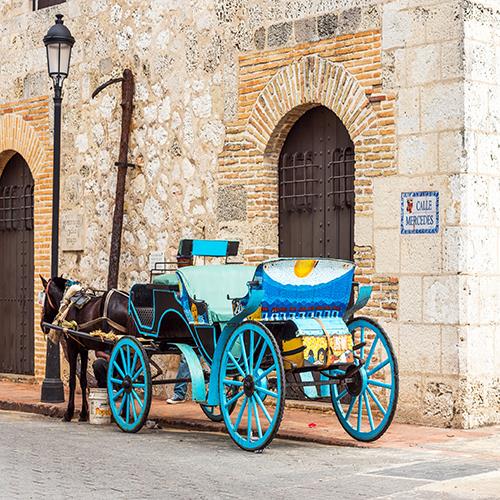 Beautiful architecture, and an excellent mix of history and modern Dominican life is what draws visitors to Santo Domingo. This charming capital city is pretty much everything you've romanticized about a sleepy colonial town in the Caribbean. Relatively compact and easy to explore on foot, it is a true gem overflowing with charm and character. It's where old men gather around a game of dominos slowly sipping on their rum, palm trees cast their shadows on the old wooden bench you've found to watch the world go by and crumbling walls so beautiful you forget they are, in fact, still crumbling. At the heart of the city is the Zona Colonial, where you'll find one of the oldest churches and the oldest surviving European fortress, among other New World firsts.

Best Santo Domingo Vacation Packages:
4 nights itinerary
Enjoy the Caribbean with a visit to the coasts of the Dominican Republic, in this holiday package. Base yourself in La Romana a main gateway to nearby resorts areas, and an ideal location to soak up the sun in the Dominican Republic. Don't miss the chance to visit some places of interest in the area, like: Casa de Campo (with its internationally renowned gold courses), Altos de Chavon (16th. century artisan village), Bayahibe (fishing town) or Este National Park. This is a flexible vacation package. Select your number of nights in each city, desired hotel and activities.
1 Customer Reviews
Other Santo Domingo Vacation Packages:
Map of Santo Domingo, DO
Map of Point of Interest
SUGGESTED Santo Domingo VACATION PACKAGES:
CUSTOMER REVIEWS
4.7 out of 5 stars
►
1 Reviews
Cities in Dominican Republic
Santo Domingo: Point of Interest Map