Chengdu Vacation Packages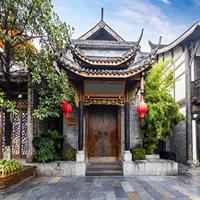 The laidback city of Chengdu boasts historic neighborhoods filled with winding cobblestone streets that lead to authentic shops and famous teahouses. Beautiful sprawling parks fill the city along with skyscrapers with restaurants serving up the famous spicy Sichuan cuisine. Visit the many interesting museums and fascinating temples in the city, and get up close and personal with the magnificent Panda`s.
Best Chengdu Vacation Packages:
6 nights from
$5,244*
Chengdu and Hong Kong are the best! Explore and amuse Chengdu, famous city for its spicy cuisine! You will be able to visit Landscapes, Temples and Business buildings are characteristic of this booming city, as well as the rich cultural heritage. Do not miss visiting Mount Qingcheng, which is a World Heritage site. It is a must to go to the famous Chengdu Research Base of Giant Panda Breeding, a conservation center where visitors can view endangered giant pandas in a natural habitat. Up next fly into Hong Kong, the place where East meets West! Western culture coexists seamlessly with traditional philosophy and practices of the Orient offering unique experiences to Hong Kong's tourists. Visit one of the biggest attractions, Hong Kong Disneyland or the world's tallest, bronze Buddha, you can move on to the Lantau Peak, and admire the view of the surrounding city skyline, the world-famous Victoria Harbor and Kowloon, towering skyscrapers and peaceful green hillsides. This is a flexible vacation package. Select your number of nights in each city, desired hotel and activities.
Other Chengdu Vacation Packages:
Map of Chengdu
Map of Point of Interest
SUGGESTED Chengdu VACATION PACKAGES:
CUSTOMER REVIEWS
4.7 out of 5 stars
►
1 Reviews
Chengdu: Point of Interest Map