Kota Kinabalu: Point of Interest Map
Kota Kinabalu Vacation Packages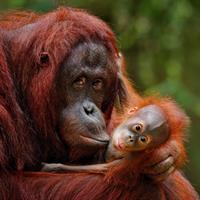 Kota Kinabalu is a tropical jewel on Borneo Island surrounded by scenic countryside that leads to relaxing hot springs, charming river cruises, scenic train journeys and the main jewel of Mount Kinabalu. The city offers a vast amount of things to see and do including interesting museums, bustling markets, delicious fresh seafood, breathtaking lookout spots, and vibrant architectures and cultural heritage.
Best Kota Kinabalu Vacation Packages:
8 nights from
$2,107*
Jungles of Borneo in Malasya! Combine Kota Kinabalu (known for its bustling markets, modern boardwalk, beaches and waterfront Kota Kinabalu City Mosque), Sandakan, Kuching (the capital and the most populous city in the state of Sarawak in Malaysia) and Kuala Lumpur (the capital of Malaysia. Its modern skyline is dominated by the 451m-tall Petronas Twin Towers, a pair of glass-and-steel-clad skyscrapers with Islamic motifs) with flights between cites. This is a flexible vacation package. Select your number of nights in each city, desired hotel and activities.
Other Kota Kinabalu Vacation Packages:
Map of Kota Kinabalu
Map of Point of Interest
SUGGESTED Kota Kinabalu VACATION PACKAGES:
CUSTOMER REVIEWS
4.7 out of 5 stars
►
1 Reviews