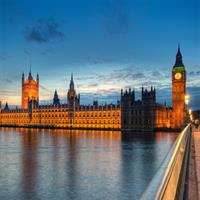 The beautiful capital of the United Kingdom is a must-see destination, from London Bridge to Waterloo Bridge to Westminster Abbey -- all located along the Thames! Whether you`re staying close to the action along Piccadilly Circus or you are staying to the east in the traditional `old city` of London, you are sure to have a great time.

What do Sir Walter Raleigh, T.E. Lawrence, Margaret Thatcher, and Thomas Hobbes all have in common? They all graduated from the most prestigious university in the English-speaking world, located in this beautiful town along the Thames.

The beautiful market town of Windsor is home to one of the Queen`s official residences, Windsor Castle, which was built by William the Conqueror. Just across the Thames sits the town of Eton, home to Eton College, one of the most prestigious men`s preparatory schools in the world.