Thailand is a colorful country, the Land of Smiles famed for stunning tropical beaches, ornate temples, delicious thai food and ancient ruins. This fabulous country boasts iconic temples such as Wat Arun, Wat Pho and the Emerald Buddha Temple that are simply awe inspiring.

The world`s largest island country of Indonesia boasting over 17,000 islands is a wondrous place to visit boasting dramatic landscapes, hundreds of miles of sparkling coastline, superb white sand beaches and violent volcanoes.

The Philippines feature the longest coastline in all of Asia stretching for miles lined by idyllic beaches and transparent turquoise waters. The heart of the country is blanketed by magnificent emerald rice fields and volcanic scapes, and home to over 7,000 tropical islands.

Singapore is a stunning cosmopolitan city-state, known as The `Lion City`, a fascinating multicultural metropolis and the world`s busiest port. A sunny spectacular island filled with futuristic attractions set alongside charming, historic neighborhoods with a vibrant culinary scene, soaring skyscrapers and world class shopping.

Vietnam is an attractive country covered in lush verdant mountains, bustling cities and gorgeous golden beaches where unforgettable experiences can be found. One of Southeast Asia`s most beautiful countries with a complex culture and time honored traditions where ancient landmarks and a deep history.

The stunning tropical paradise of Malaysia is a wonder to visit with exotic islands, idyllic beaches and verdant national parks and rainforests. The country boasts impressive scenery and natural beauty where abundant nature can be discovered.

Sri Lanka is a beautiful jewel shaped country set in the Indian Ocean boasting breathtaking beaches, verdant tropical rainforests, abundant wildlife and ancient ruins. An island country with a wide array of activities to experience and packed with UNESCO World Heritage Sites, friendly locals and delicious food.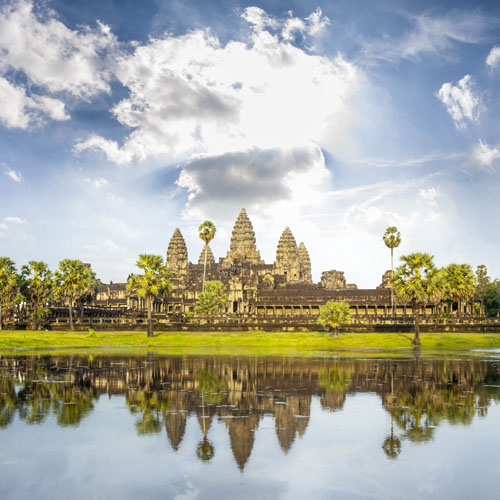 Cambodia is a charming country filled with breathtaking sights including spectacular sprawling temples, stunning tropical islands and sparkling beaches. One of Southeast Asia`s hidden gems brimming with quaint towns and fishing villages, bustling cities, jungles, verdant rice paddies and beautiful beaches all waiting to be explored.

The luscious landscapes of Laos is a voluptuous landlocked country brimming with mountains, verdant paddy fields, cascading waterfalls and more incredible scenery. The country boasts fantastic food, museums, cultural icons and endless exciting outdoor activities such as hiking, kayaking, and zip lining.

Nepal is referred to as the `roof of the world` , the highest country on earth, the ultimate trekkers paradise and home to Mount Everest. The Napal Himalayas boast breathtaking views over sparkling temples, quaint villages and stunning scenic landscapes.

Indian is an exciting and vibrant country brimming with sights, sounds, smells and sensations and home to some of the most iconic monuments in the world. This fascinating country is home to decadent Indian cuisine, a palm fringed sparkling coastline, vibrant markets and breathtaking topography. There are deserts, mountains, jungles and beaches to explore along with great architecture, deep traditions and spiritual beliefs.