1-800-430-0484
Call US 24 hours a day, 7 days a week!
Sarapiqui Rainforest: Point of Interest Map

Map of Points of Interest
WHY SARAPIQUI RAINFOREST?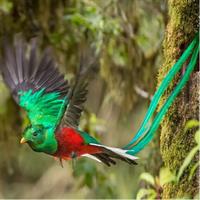 Puerto Viejo De Sarapiqui is a desired destination for nature enthusiasts and adventure seekers. The lush verdant tropical rainforest is packed with wildlife including the endangered Great Green Macaw. The Sarapiqui River is renowned for exhilarating white water rafting. Chocolate, Banana, Pineapple and Coffee plantations occupy the region.
>

FEATURED ITINERARIES:
Find Suggested Itineraries
Combine cities within Costa Rica

Need booking assistance?
We're glad to help:
Call Us 24 hours a day
7 days a week!
1-800-430-0484
* Sample prices displayed include international and domestic airline tickets as per itinerary and ALL airline-related taxes and fuel surcharges and are per person, based on double occupancy, and are dynamic in nature. Prices do not include insurance or delivery charges which are optional and customizable by the traveler. The airfare portion of the itinerary price is based on economy class, midweek departure. Prices do not include fees for carry on or checked baggage which can add additional fees per ticket on a roundtrip flight based on carrier charges. It also does not include any entrance fees or visa fees that may be charged at international airports. Some cities may charge local taxes that can only be collected by hotel at destination.
Prices were accurate at the time we posted them. Sample prices were for a specific travel date and specific departure airport, as indicated. Your prices will vary according to departure cities and travel dates. We do not control prices (airlines and hotel reservation systems do). Prices may change dynamically and at times significantly numerous times during any given day.
Argentina
:
Argentina Tours
,
Trips to Argentina
|
Belize
:
Belize Tours
,
Trips to Belize
|
Brazil
:
Brazil Tours
,
Trips to Brazil
|
Chile
:
Chile Tours
,
Trips to Chile
|
Colombia
:
Colombia Tours
,
Trips to Colombia
|
Costa Rica
:
Costa Rica Tours
,
Trips to Costa Rica
|
Ecuador and Galapagos
:
Ecuador and Galapagos Tours
,
Trips to Ecuador and Galapagos
|
Guatemala
:
Guatemala Tours
,
Trips to Guatemala
|
Honduras
:
Honduras Tours
,
Trips to Honduras
|
Mexico
:
Mexico Tours
,
Trips to Mexico
|
Panama
:
Panama Tours
,
Trips to Panama
|
Peru
:
Peru Tours
,
Trips to Peru
|
Uruguay
:
Uruguay Tours
,
Trips to Uruguay