San Ignacio Vacations Packages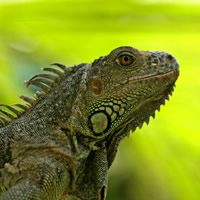 San Ignacio is cradled in a beautiful valley just south of where the Mopan and Macal Rivers converge. Located within Cayo District, this town is conveniently close to many of Belize's most popular outdoor attractions. San Ignacio`s proximity to numerous renowned Mayan sites as well the Tikal ruins in Guatemala (San Ignacio is 9 miles from the border) has made this bustling town a magnet for archaeologists and anthropologists. From this one central location it is easy to enjoy a myriad of activities that include, but are not limited to, hiking, birding, caving, canoeing, horseback riding, and zip line tours.
Best San Ignacio Vacation Packages:
6 nights from
$1,649*
Our #1 Belize Vacation Package!, to see its highlights: Nature, Maya Ruins and Outdoor Fun in San Ignacio, followed by a short flight to Belize's top destination: Ambergris Caye (a divers paradise with a funky vibe filled beach town and endless underwater adventures). This is a flexible vacation package. Select your number of nights in each city, desired hotel and activities.
Other San Ignacio Vacation Packages:
Map of San Ignacio
Map of Point of Interest
SUGGESTED San Ignacio VACATION PACKAGES:
Antigua - Tikal - San Ignacio - Ambergris Caye

Ambergris Caye - San Ignacio - Hopkins

9 nights from $2,243*

7 nights from $1,946*

Lamanai - San Ignacio - Placencia

San Ignacio and Placencia (Self Drive)

6 nights from $1,942*

San Ignacio - Tikal - Antigua

San Ignacio - Placencia - Ambergris Caye

Antigua - Tikal - San Ignacio - Placencia

9 nights from $2,111*

Luxury, Kaana Boutique Plus Turtle Inn or Chabil Mar

Lamanai - San Ignacio - Hopkins

Chan Chich - San Ignacio - Ambergris Caye

San Ignacio - Turneffe Islands

Chan Chich - San Ignacio - Placencia

8 nights from $2,733*

Luxury, Kaana Boutique plus Cayo Espanto Pvt Island

7 nights from $6,409*
CUSTOMER REVIEWS
4.7 out of 5 stars
►
2 Reviews
----- No customer comment ---- ...

Traveled on:6/28/2021

----- No customer comment ---- ...

Traveled on:6/28/2021
San Ignacio: Point of Interest Map