Osaka Vacation Packages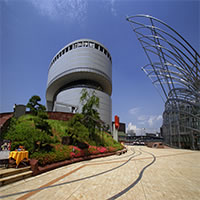 Osaka is Japan`s third largest city known as the `food capital of the world`, one of the best places to eat in the Country. A large port city that sits at the mouth of the Yodo River and flows into beautiful Osaka Bay. It is celebrated for the modern architecture and the prime attraction, 16th-century Osaka Castle, set in a spectacular park filled with cherry and plum-blossoms in the springtime. A unique modern city packed full of history and culture that can be discovered at the many museums, galleries, temples, and shrines all of which provide many ways to uncover the city`s true character. Osaka`s nightlife is vibrant with its bustling streets that are popular for night shopping and food brightly decorated with lights and flashing neon signs.
Best Osaka Vacation Packages:
12 nights from
$2,050*
Explore Japan!... From Osaka (known as 'The City of Food'. Here you can indulge yourself, enjoying the flavors, history, pop culture and outdoor activities this place has to offer.) Up next, travel to Kyoto (known as the City of the Ten Thousand Shrines for a reason, since it holds about a quarter of Japan's National Treasures and popular festivals). Then, Nagoya (a major port and transportation hub in Japan's Chubu region) and Yokohama (a modern trading city, pursuing export of Japanese silk and tea) and last but not least, Tokyo (Japan's most lively capital, which mixes the ultramodern with the traditional, featuring neon-lit skyscrapers and anime shops to cherry trees and temples). Travel between cites with a Rail Pass. b>This is a flexible vacation package. Select your number of nights in each city, desired hotel and activities.
Other Osaka Vacation Packages:
Map of Osaka
Map of Point of Interest
Explore Japan
The stunning mountain region is home to several magnificent locations filled with natural beauty including lush dense forests, vibrant traditional gardens, snow-capped peaks, and rivers.

Many people think of four major islands when they think of Japan, but as one of the largest island countries in the world, there are hundreds of inhabited islands that offer some of Asia`s most fabulous beaches.
Highlights of Japan
Travel by rail is an essential component to any trip in Japan, and the Japan Rail Pass is without a doubt the most convenient and most economical way to travel around the country. With the rail pass, you dont have to worry about buying individual tickets, and you can reserve your seats on all Japan Rail trains for free.

The most authentically Japanese accommodations that are offered are called ryokan, which roughly translates to `travel building`, and is a traditional Japanese-style inn. In these ryokan, visitors stay in rooms with tatami mats, eat traditional Japanese meals, wear yukata, and relax in hot baths.

There are tens of thousands of Buddhist temples and Shinto shrines across Japan, and they can be found in all 47 prefectures, even in the remotest towns and villages. Perhaps one of the most accessible ways to learn about Japanese culture and customs is to fit a special trip or two into your Japanese vacation itinerary.
Japan is particularly well-known for its castles. At one point around the turn of the 17th century, there were 5,000 castles; today there are over 100 open to the public, which are either fully restored or in ruins. The castles of Japan educate visitors on what life was like during the late feudal and early Tokugawa shogunate eras.
See All Highlights of Japan
Experiences and Adventures
SUGGESTED Osaka VACATION PACKAGES:
Tokyo and Highlights of Kansai with Rail Pass

9 nights from $1,687*

Tokyo - Yokohama - Kamakura - Kyoto - Osaka - with Rail Pass

9 nights from $1,768*

Tokyo - Osaka - Nagasaki - Okinawa

9 nights from $2,285*

6 nights from $1,315*

Tokyo to Osaka via Chubu Region with Rail Pass

8 nights from $1,786*

Tokyo and Kansai Region with Rail Pass

8 nights from $1,483*

Tokyo - Osaka - Sapporo by Air

8 nights from $2,323*

Tokyo - Osaka - Kobe - Hiroshima by Rail

8 nights from $2,004*

Tokyo - Osaka - Hiroshima with Rail Pass

9 nights from $1,913*

Tokyo - Nagoya - Osaka with Rail Pass

9 nights from $1,601*

Tokyo - Miyakojima - Osaka - Kyoto

10 nights from $1,896*

Tokyo - Matsumoto - Kyoto - Osaka by Rail

Tokyo - Kyoto - Wakayama - Osaka with Rail Pass

8 nights from $1,602*

Tokyo - Kyoto - Wakayama - Osaka - Okinawa

10 nights from $1,840*

Tokyo - Kyoto - Osaka with Rail Pass

9 nights from $1,609*

Tokyo - Kyoto - Osaka - Okinawa

9 nights from $1,799*

Tokyo - Kyoto - Osaka - Hong Kong with Rail Pass

8 nights from $3,062*

13 nights from $1,874*

Tokyo - Kanazawa - Kansai Region with Rail Pass

10 nights from $1,640*

Tokyo - Kanazawa - Kyoto - Osaka with Rail Pass

9 nights from $1,599*

Tokyo - Kamakura- Kyoto - Osaka - Hiroshima with Rail Pass

11 nights from $1,900*

Tokyo - Japanese Alps - Osaka with Rail Pass

7 nights from $1,902*

Tokyo - Japanese Alps - Kyoto - Osaka with Rail Pass

10 nights from $1,657*

Tokyo - Hakone - Kyoto - Osaka with Rail Pass

Osaka - Wakayama - Kyoto with Rail Pass

9 nights from $1,633*

Osaka - Tokyo - Sendai with Rail Pass

9 nights from $2,461*

Osaka - Kyoto - Tokyo with Rail Pass

9 nights from $2,038*

Highlights of Japan with Rail Pass

10 nights from $1,768*

Central Japan and Hiroshima with Rail Pass

10 nights from $2,246*

Best of Japan with Rail Pass

10 nights from $1,724*

Tokyo - Osaka - Chugoku Region with Rail Pass

Complete Kansai Region with Rail Pass

12 nights from $2,779*

Tokyo, Osaka and Shikoku Region with Rail Pass

10 nights from $1,923*

Tokyo - Osaka - Ishigaki Island by Air

9 nights from $1,704*

Tokyo - Osaka - Hiroshima - Kyushu Region with Rail Pass

10 nights from $1,723*

Best of Japan and Taiwan by Air

12 nights from $2,536*

Best of Japan and South Korea by Air

12 nights from $3,990*
CUSTOMER REVIEWS
4.7 out of 5 stars
►
43 Reviews
----- No customer comment ---- ...

Traveled on:5/23/2023

This was the fourth trip using Tripmasters and another great experience. Everything was put in place, documents emailed with every detail, reminders s ...

Traveled on:5/20/2023

----- No customer comment ---- ...

Traveled on:5/18/2023

A little more guidance and tips for the trip could have helped. Thanks ...

Traveled on:5/17/2023

----- No customer comment ---- ...

Traveled on:5/15/2023