Grand Forks, ND Vacations Packages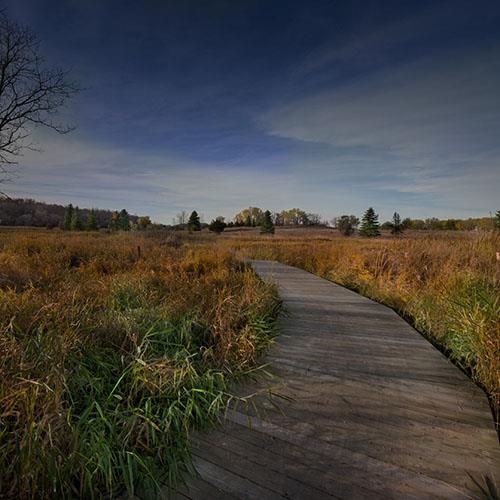 Nestled along the Red River, Grand Forks leads visitors to wonderful trails, waterfront parks, sprawling prairie land, and beautiful gardens. Stroll through the quaint downtown area lined with unique boutiques, cafes, and five-star eateries. Check out Town Squares famed Farmers Market, catch a hockey game at Ralph Engelstad Arena, kayak down the river along the beautiful Greenway, or browse the grand art galleries in town featuring world-famous artists. Whatever it is you choose to do, Grand Forks has plenty to offer.
Best Grand Forks, ND Vacation Packages:
10 nights from
$2,562*
A beautiful flat landscape, and fertile prairie grasslands you will discover across The Great Plains, passing by North Dakota and Montana States. In the Peace Garden State visit; Fargo, Grand Forks, Minot (with its rich Scandinavian heritage and aviation history), Williston (the nation's second largest oil-producing state), and Dickinson (the gateway to the Theodore Roosevelt National Park). After spending amazing days in North Dakota, drive to your next destinations; in the State of Montana; with pleasant stays in Billings (largest city in Montana, on the southern Yellowstone River, with diverse trail options that line the rocks and sandstone cliffs) and Bozeman (where to enjoy world-renowned fly fishing, dramatic mountains, skiing and much more). This is a flexible vacation package. Select your number of nights in each city, desired hotel and activities.
1 Customer Reviews
Other Grand Forks, ND Vacation Packages:
Map of Grand Forks
Map of Point of Interest
SUGGESTED Grand Forks, ND VACATION PACKAGES:
CUSTOMER REVIEWS
4.7 out of 5 stars
►
1 Reviews
Cities in the United States
Grand Forks, ND: Point of Interest Map